Posted November 05, 2015 by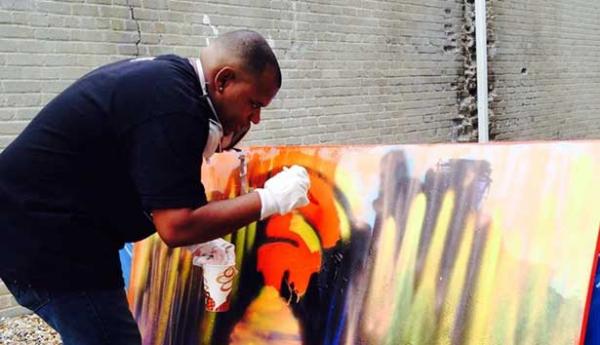 Urban Revival BlaQ Ink'D is a new program presented by 4 Elements and sponsored by Worcester Common Ground with a mission to capture our city's youth through creativity and self-expression using urban art. During a 3 month session, our mentoring artist Mark Thomas has instructed youth on the enriched culture of hip hop, street art, and artistic skills. Using public art as a vessel for social justice this group of youth plan to revitalize abandoned buildings and empty spaces through miniature murals. They hope to feature their works in local art galleries and live art performances. These displays will provide an opportunity to build up their personal art portfolios, breathe life back into the community and break down negative perceptions that have kept them historically isolated.
To learn more about Urban Revival BlaQ Ink'D, check out their Facebook page.