State Awards $1.5 Million for Sustainable Homeownership Counseling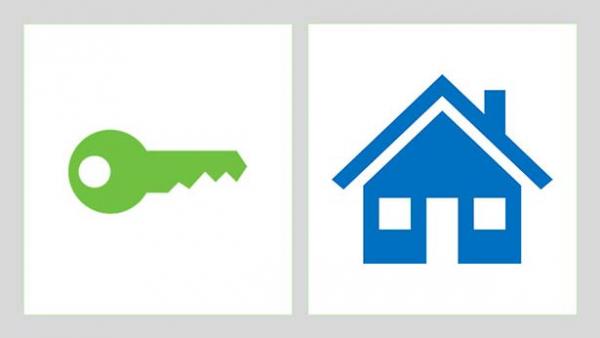 On April 9, state officials visited two CDCs to announce $1.5 million in awards for eleven regional foreclosure prevention centers and ten organizations that provide consumer and homeownership counseling. EOHED Secretary Jay Ash traveled to the Neighbor Works Homeownership Center of Central MA in Worcester and to Wayfinders in Springfield to announce these important grants.
CDCs continue to be among the leaders in providing these essential services, with thirteen of the twenty-one awards made to MACDC Members or coalitions which include MACDC Members. CDCs serving urban, rural, and suburban areas across the Commonwealth are helping homebuyers acquire their first homes and assisting homeowners at risk of foreclosure in keeping their homes.
The counseling awards were created through Chapter 206 of the Acts of 2007 – a law that MACDC helped enact through our advocacy with CHAPA and MAHA. They are funded by fees associated with the licensing of mortgage loan originators. These grants have enabled Regional Foreclosure Education Centers and Consumer Counseling Agencies to serve more than 4,700 Massachusetts consumers in 2017. More than 85 percent of the families receiving foreclosure prevention counseling were able to avoid foreclosure and successfully remain in their homes. Since the inception of the Grant program in 2008, the Division of Banks (DOB) has awarded more than $12 million to organizations to assist over 41,000 consumers.
In his remarks, Secretary Ash noted that he and Governor Baker know that "without a stable roof over your head, nothing else is possible." Undersecretary John Chapman of the Office of Consumer Affairs and Business Regulation acknowledged the role of the Division of Banks in administering and advocating for the program, and DOB Commissioner Terence McGinnis closed the event by noting the Division's rigorous review of applications and thanking the counseling organizations for accomplishing their mission in a fiscally responsible manner.
The $1.5 million awarded is higher than in recent years. MACDC appreciates the Baker-Polito Administration's recognition of the importance of these funds to organizations that so many families rely on to acquire and keep their homes. We are particularly grateful to the Division of Banks for its continued advocacy for the program and for its thoughtful and effective oversight.