Legislative News: Housing Bond Bill Approved, Senate Budget Nears Completion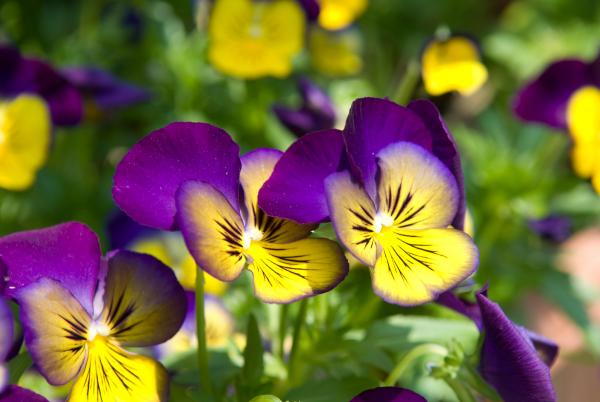 May 2018
David Bryant
The Massachusetts Senate is nearing the end of its week-long debate on its $41.4 billion budget, and, on balance, it has been a strong week for CDCs and our partners that serve small businesses and bring economic and housing opportunities to underserved families in communities across the Commonwealth. Before jumping into the budget thicket, I'm excited to report that – during those intense deliberations – the conference committee completed its negotiations on the Housing Bond Bill, which was approved subsequently by both branches! The $1.8 billion Bond Bill is on its way to Governor Baker, and, yes, it includes the extension and expansion of CITC through 2025!
Special thanks to Rep. Kevin Honan and Sen. Joseph Boncore, co-chairs of the Joint Committee on Housing and the conference committee, the lead conferees – Reps. Joe McGonagle and Brad Hill, Sens. John Keenan and Patrick O'Connor – and House Speaker Robert DeLeo and House Ways & Means Chairman Jeffrey Sanchez and Senate President Harriette Chandler and Senate Ways & Means Chairwoman Karen Spilka. (See the attached summary of the final bill for more details.)
As to the Budget debate, here are a few highlights for MACDCs' community and economic development priorities that have been addressed by further amendments and are in the final Senate Budget:
Small Business Technical Assistance (Sen. Julian Cyr, #796)
We were pleased to see that Governor Baker's FY 2019 budget submission proposed to restore funding for SBTA to $2 million. The House budget also would provide $2 million to this program. As many of you know, our main FY 2019 budget priority has been to restore funding the SBTA program (line item 7002-0040) to at least $2 million. Sen. Julian Cyr reintroduced his amendment from last year, to fund the Small Business Technical Assistance (SBTA) program at $2.5 million. (The Senate Committee on Ways and Means had proposed $1.25 million for this program.) The Senate adopted a "redraft" of Sen. Cyr's amendment to provide $1.5 million. We are extremely grateful to Sen. Cyr and his 12 colleagues who joined him as cosponsors (Sens. DiDomenico, Hinds, Gobi, Eldridge, Moore, Fattman, Welch, L'Italien, Collins, Tran, O'Connor and Brownsberger), and further encouraged by his commitment to help us secure greater funding in the Budget conference committee.
Chapter 206 – Homeownership Education and Foreclosure Prevention Counseling (Sen. Eldridge, #684)
We are pleased to report that the Senate adopted an amendment by Sen. Jamie Eldridge to add an additional $500,000, for Chapter 206 funding from the MA Division of Banks (DOB) (line item 7006-0011), to enable nonprofit counseling agencies to provide homebuyer education and foreclosure prevention counseling. (The Administration has proposed $1.55 million – and the House concurred – which they say is sufficient to enable DOB to cover their own administrative costs and provide $1.3 million in grants to non-profit organizations, essentially level funding. Funding is possible through administrative fees associated with the licensure of loan originators, according to Chapter 255F of the Massachusetts General Laws, under which DOB may use retained revenue to fund this program. Grants are awarded through a competitive application process under criteria determined by DOB. The Eldridge amendment (redraft #864) will increase funding to $2.05 million. Please express your compliments and gratitude to Sen. Eldridge and his cosponsors: Sens. Hinds, L'Italien, Collins, O'Connor, and Welch.
Community Preservation Trust Fund (Sen. Cynthia Creem, #3)
Cities and towns that adopt the Community Preservation Act (CPA) draw funds from two sources – a local property tax surcharge and an annual distribution from the statewide CPA Trust Fund. State matching funds are projected to decline to 11% in 2018. MACDC supported the amendment and is grateful that the Senate unanimously adopted Sen. Creem's proposal for a $30 increase to the recording fees at State Registries of Deeds – unadjusted since it was established 18 years ago – to provide a 30% (estimate) CPA Trust Fund first round distribution for all CPA communities across the Commonwealth.
[Note: When the Senate completes its budget, a conference committee of House and Senate members will be convened to reconcile the differences between each chamber's bill and to send a consolidated budget agreement to the Governor, ideally by June 30th.]
We appreciate the support CDCs receive from so many of the members in the Legislature, including many of its leaders who aren't direct cosponsors listed above, and have offered tremendous guidance and support to shape other important legislation in addition to the budget. CDC members work to help prepare families and small businesses to meet economic challenges in every corner of the Commonwealth. The important initiatives we have outlined above are helping families and businesses to succeed, and we couldn't do it without them, or you, so be sure to say, "thanks."
And, thank you for your advocacy.