Posted December 14, 2017 by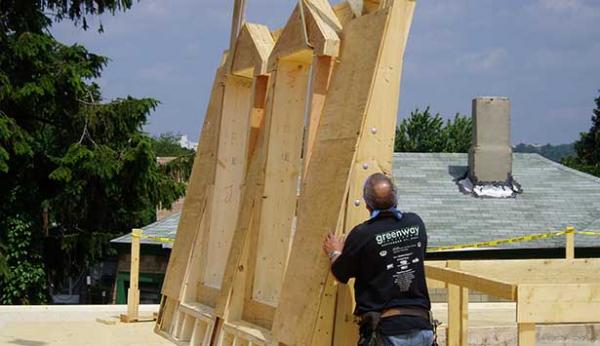 On Monday, December 11, Governor Charlie Baker stood with leaders from municipal government, business and the housing field, including MACDC, to announce his new Housing Choice Initiative with the goal of producing 135,000 homes across the state by 2025. The Initiative creates a new system of incentives and rewards for municipalities that deliver sustainable housing growth; creates a new technical assistance toolbox to empower cities and towns to plan for new housing production; and proposes legislative changes, through An Act to Promote Housing Choices, to deliver smart, effective zoning at the local level.
The Governor's program builds on the ideas and proposals being advanced by the Great Neighborhoods campaign led by the Massachusetts Smart Growth Alliance, of which MACDC is an active member. The Great Neighborhoods campaign announced its support for the Housing Choice Initiative and also plans to continue advocating for comprehensive statewide zoning reform legislation. The Governor's initiative also comes at a great time for MACDC as we have just launched our new Suburban Housing Caucus with 13 of our member organizations. The Caucus and its members will be working to encourage cities and towns to embrace the initiative and become designated Housing Choice Communities.
"We are very excited about the Governor's Housing Choice Initiative and look forward to working with his Administration to make the program a success throughout the Commonwealth. Our non-profit, community-led member organizations have built over 18,000 homes and we are eager to build more. This program will provide the tools and supports to build more homes for a wide range of households and to build them in good locations," said Joseph Kriesberg, President of the Massachusetts Association of Community Development Corporations.