Posted September 08, 2016 by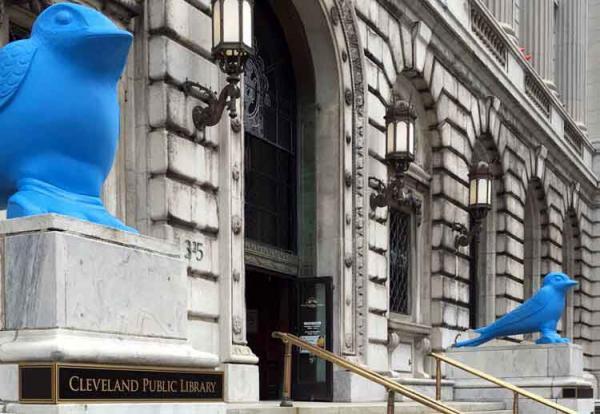 It has been a big year for Cleveland, Ohio – the Cavaliers won the NBA Championship bringing a title to the city for the first time since 1964. The Republicans held their national convention there. And last week, more than 200 community developers and public health advocates convened on the city for the 9th Annual Summit of the National Alliance for Community Economic Development Associations (NACEDA).
I was lucky enough to join eight others from the Bay State- two MACDC staff, four members and two of our allies from the Mass. Public Health Association – and we were treated to three exciting, educational and inspirational days. We now understand why The Drew Carey Show used the song "Cleveland Rocks" for the title sequence.
The primary focus of the summit was a day long Symposium on the growing convergence between community development and community health. We heard from national leaders like Dr. Doug Jutte from the Build Healthy Places Network and Kevin Barnett from the Public Health Institute and learned about the cutting edge work of CDC associations in Philadelphia, South Carolina and Arizona. We also learned about how CDCs can more closely partner with hospitals in their communities – something that MACDC will be focusing on during the coming year with training and technical assistance for our members.
For me the highlight of the conference was learning about the amazing work of community developers in Cleveland. It is easy for those of us who don't live in Cleveland to embrace the negative stereotypes that persist about this city – the so called "mistake on the lake". And the city has serious challenges with thousands of vacant and abandoned properties stemming from the foreclosure crisis – and decades of population decline (from more than 900,000 people to less than 400,000 today). But virtually everyone we met had a positive attitude – seeing assets where others don't.
The good people at Cleveland Neighborhood Progress led us on a terrific tour of the city's diverse neighborhoods. We saw new market rate housing being built downtown and in some neighborhoods as urban living gains popularity. We learned that the City is demolishing 3,000 vacant homes a year, setting the stage for redevelopment. When possible vacant lots are being given to adjacent homeowners to expand their lot and ensure their maintenance. While Cleveland's low housing prices are a challenge, they are also an opportunity. ESOP Reality – a non-profit social enterprise - told a story about a 24-year-old woman making $22,000/year who was able to buy her first home. Boston certainly can't offer that sort of opportunity.
We also met the founders of Upcycle Parts Shop, another social enterprise that uses recycled materials to create art. In their first year of operation they diverted 6 tons of waste, crafted with 2,500 program participants and welcomed 956 visitors to their store. Conference attendees were among those participants as we were led through an ice breaking exercise in which we used recycled materials to build a mini city. Where some see garbage – these community developers see art supplies, education, social capital and neighborhood uplift.
We heard from Mansfield Frazier who transformed the vacant lot across the street from his home into a vineyard growing grapes that now produce award winning wine – yes a vineyard in the middle of a Cleveland neighborhood. His vision for urban farming includes a reentry program for people coming out of prison. What an inspiration! Learn more by watching his Ted Talk: http://www.tedxcle.com/mansfield-frazier/. His vision: A "green city on a blue lake".
While we were in Cleveland for business, most of us took some extra time to visit the Rock and Roll Hall of Fame where in addition to learning about the history of Rock music we also saw a great exhibit about the role of music in social movements. And of course several of us went to watch the Cleveland Indians beat the Minnesota Twins as they continue their march to the American League Central Division title. Actually, given the positive momentum in this city, maybe, just maybe, the Indians will win it all.