CDCs Invest over $800 Million in 2018 in Providing Homes, Jobs, and Other Services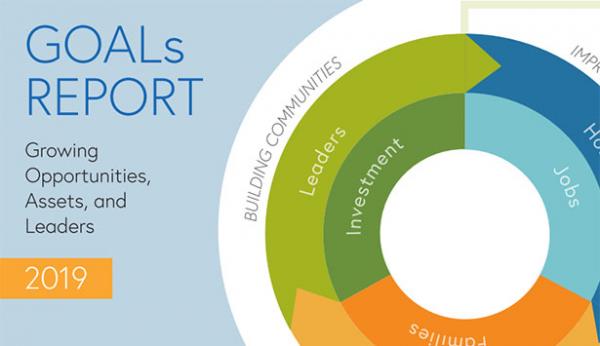 The results are in! MACDC just released its 2019 GOALs Report which documents the collective impact of CDCs across the Commonwealth. For the second consecutive year, CDC investment in their communities topped $800 Million. Through this investment, CDCs improved the communities they serve by:
Creating or preserving 1,535 Homes
Creating or preserving 4,305 Jobs
Providing technical assistance to 1,369 Entrepreneurs
Providing 84,224 Families with Housing, Jobs, or Other Services
Engaging 1,910 Leaders.
The Report highlights some of these impacts, including:
Mill Cities Community Investments helping to convene a $1 Million Emergency Fund for businesses impacted by the fires caused by a natural gas explosion in the region;
WATCH organizing a major grassroots campaign to increase the City of Waltham's inclusionary housing requirements from 10% to 15%;
Worcester Common Ground partnering with YouthBuild to create two units of family housing built entirely by youth; and
NewVue Communities graduating its first cohort of Community Stewards, trained in Community Organizing.
Through these initiatives, and others, CDCS across Massachusetts act on the values that guide our work: lifting up community voice and power, building inclusive communities, and advancing economic opportunity. As we celebrate the results from 2018, we already can't wait to see what CDCs achieve in 2019!