"Figure out How to Do Something Productive"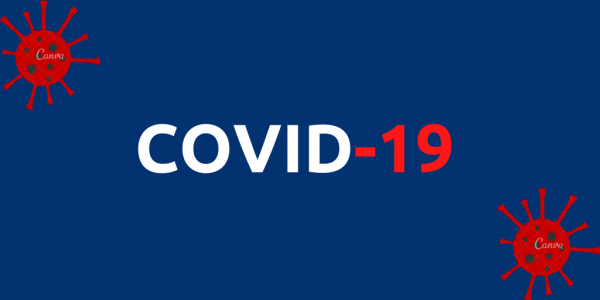 May 2020
Elana Brochin
One of the many reasons that I appreciate working at MACDC is that our work is, by definition, responsive to current events in our communities as well as in the larger world. While many people are struggling to transfer their "normal" work to a virtual platform, at MACDC, we are looking to re-evaluate our priorities in the context of the current situation.
On March 11th, our President and CEO, Joe Kriesberg shared a story with and issued a challenge to the MACDC staff:
In 1986, Joe was a junior staff person working for Ralph Nader at the Critical Mass Energy Project in Washington, DC focused on nuclear power issues when the Chernobyl nuclear power plant exploded. Joe asked his boss what he should do? How should his work priorities change? His boss responded, "you work on safe energy issues; a nuclear plant just blew up; figure out how to do something productive." As Joe tells it, that was the end of the guidance. Joe reached out to Ralph Nader to schedule TV appearances for him and brief/prepare him for those appearances. It was Joe's first opportunity to work directly with Ralph and see him in action. It was an amazing learning experience for him that left him with stories and lessons that he calls upon to this day.
Through sharing this story, Joe made clear to me and other MACDC staff that the world has changed and that the status quo no longer applies. Joe emphasized that it is each of our responsibilities to figure out how best to leverage our particular role, skills, and knowledge to support our mission, our members, and the larger community during this time.
Joe's challenge was both exciting and unsettling – and it has been particularly interesting for me as the "public health person" on staff at MACDC. In the midst of a global pandemic, everything is related to health. Accordingly, my days these last few months have involved keeping my ear to the ground on many different conversations, including:
A weekly gathering of large affordable housing managers in Boston, in which they discuss concerns surfacing at their properties;
An offshoot of the group of housing managers who have recently convened to discuss issues particular to mental health issues in our communities;
A weekly call in which folks surface issues specific to elderly populations;
Concerns specific to immigrant populations that have surfaced among our members;
Ways in which our members are involved in food distribution in their communities.
These conversations have enabled me to better understand issues that many of our CDCs are encountering and to understand what resources are available to address these issues. And they are pushing me and MACDC into networks, issues and challenges that are new for us.
The current situation has also highlighted importance of partnerships in the public health space, in particular MACDC's partnership with the Massachusetts Public Health Association (MPHA). MPHA has been one of MACDC's key partners for many years and in the last year since we've had a full-time staff person dedicated to health equity work (that's me!), our partnership has deepened. When MPHA announced that it was convening an Emergency Task Force on Coronavirus and Equity this past March, it was a no-brainer that we would be actively involved.
The Task Force met for the first time on March 17th. For many of us, this was our first week of working from home and convening over Zoom, so this virtual meeting which drew staff from over 50 organizations, was particularly noteworthy. At this first meeting, the group efficiently broke into groups according to issue area. Each group then identified two or three policy priorities for which they wanted to see action by the state in the next week. When participants re-convened as a whole, participants voted on the identified priorities, narrowing the list down to four priorities, which included:
Enacting a Moratorium on Evictions and Foreclosures
Passing Emergency Paid Sick Time
Providing Safe Quarantine for People Experiencing Homelessness
Ensuring Immigrants Have Safe Access to Testing and Treatment
Following the initial meeting, organizations interested in becoming members of the Task Force were asked to affirm their support for the mission of the Task Force to drive equitable policy change to combat the ways in which racism, poverty, and xenophobia are furthering marginalization in the face of COVID-19.
As of mid-May, the Task Force is comprised of close to 80 members, has added three new priorities, and has actively advocated for and tracked progress on the original four priorities. The Task Force saw early successes with the state's moratorium on evictions and foreclosures which was enacted, and the emergency paid sick time legislation that was filed – both at the end of April. I am part of the Task Force's Strategy Team which meets weekly to guide the work of the Task Force and plan full Task Force meetings.
Through the Task Force on Coronavirus and Equity, MACDC is pushing the state to act quickly on crucial policy issues that are outside of our traditional wheelhouse. The Task Force's priorities are, however, in clear alignment with our mission and affect the communities in which our members work. Sitting on the Task Force on Coronavirus and Equity, together with participation in a broad range of conversations on COVID-related challenges, is my response to Joe's invitation. During this devastating time, I am leveraging my role to strengthen MACDC's relationships with partner organizations and the broader public health community, to effectively respond to issues affecting communities throughout Massachusetts.