---
On Friday, November 15th, MACDC will host its Annual Meeting and Conference at Clark University in Worcester. This one-day event will bring together board members, leaders and staff from our eighty-eight members for an intensive day of seminars and round table discussions. While we offer trainings and peer learning sessions throughout the year, this is the one time where all our members come together as one community.
This year's programming will address many of the leading issues within our field. From innovations in environmental and green practices to discussions on new trends in community design and development, MACDC's Annual Meeting is a valuable opportunity for our members and their supporters.
Member Registration
Non-Member Registration
---
The Annual Meeting & Conference will be held at the University Center. Parking is free on the top floor of the parking garage. There is also free on-street parking available.
Clark University Campus Map: Download
---
9:00 – 9:30: Registration, coffee, networking
9:30 – 9:40: Welcome
9:40 – 10:20: Building Connections – Strengthening our networks
10:30 – 11:50: Breakout Sessions
The Green Retrofit Initiative: How Can We Make it Better?
The MA Green Retrofit Initiative helps affordable housing owners implement energy efficiency retrofits and reduce costs. We'll hear from MACDC Members who have used this tool. We'll engage the audience in an interactive discussion on how they can best use the resources available to reduce energy costs in their buildings.
Leading Change with a Network Mindset
CDC's have a unique role in cultivating networks to create change in their communities. Explore how a "network mindset" differs from traditional leadership approaches. Learn about key principles and tools to engage stakeholders, and convene meetings. In an interactive exercise you will learn tips for how to design meetings that create conditions for diverse groups to discover innovative solutions and strengthen network connections. Facilitated by Beth Tener of New Directions Collaborative.
What's the best way to advocate for a city ordinance, state legislation, affordable housing or a stop sign on your street? Learn how to influence decision-makers and engage others in advocacy efforts.
Telling our Stories Through Our Unified Theory of Change
Our field is complicated to explain. How do you comprehensively, yet quickly and efficiently, share with someone what it is we all do? Join us for an invigorated discussion on how to communicate clearly and concisely what CDCs do and why.
Noon – 12:30: Lunch
12:30 – 1:40: Annual Meeting and Celebration
1:40 – 2:00: Closing
2:00 – 3:00: Community Investment Tax Credit (CITC) Informational Session
The CITC NOFA is expected to be released on November 8. DHCD staff will be available to review the NOFA and answer questions. This session is for CDC staff members who will be involved in preparing their organization's CITC application.
---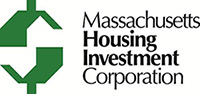 The Boston Foundation
Boston Private Bank
HAP Housing
MassHousing
State Street
Cambridge Trust
CEDAC
CHAPA
Codman Square NDC
Davis Square Architects
Dellbrook Construction, LLC
Federal Home Loan Bank of Boston
Kevin P. Martin & Associates
Klein Hornig LLP
LDS Consulting Group, LLC
Licata Risk Advisors
Maloney Properties
MassDevelopment
NeighborWorks America
Nolan Sheehan Patten, LLP
POAH
Quincy/Geneva CDC
United Way Of Massachusetts Bay and Merrimack Valley
Urban Edge
Winn Development
Accounting Management Solutions
Alexander, Aronson Finning
Century Bank
Harborlight Community Partners
Krokidas & Bluestein
The Life Initiative
LISC
Mass Growth Capital Corporation
Metropolitan Boston Housing Partnership
Mt. Washington Bank
South Boston NDC
Twin Cities CDC
Webster Five Cents Savings Bank
Coalition for a Better Acre
Valley CDC
---
Date:
Friday, November 15, 2013 - 12:00am
Location:
Clark University Worcester, MA 01610
Event type
MACDC Event