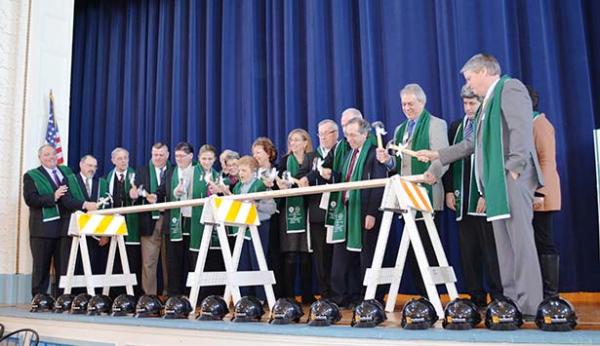 NOAH, a MACDC member organization, and the Town of Webster held a ground breaking in February to reinvent the historic Sitkowski School into 66 units of affordable senior housing and a spacious, 9,000 square foot, Community/Senior Center.
The rehabilitation will be a substantial renovation of a locally prominent, decommissioned school. Historic elements such as the original oak woodwork will be preserved where feasible, and the slender original wood floors will be repaired and restored. Common amenities include lounges on each floor and a central laundry. The bi-level Community/Senior Center will include a large multi-purpose room with kitchen, a reading room, conference room and offices, an art space, an exercise room, a health office and a salon.
NOAH is very proud to have been selected by the Town to recreate this 88,000 square foot, $20 million asset, which is key to their dynamic downtown revitalization.