Posted December 12, 2014 by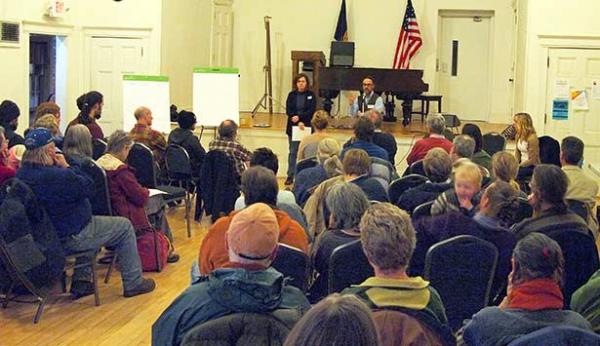 This past November, Hilltown CDC hosted "Keep Farming in the Hilltowns"in collaboration with Old Creamery Cooperative, consultant Melissa Adams, and the Agricultural Commissions. The community event hosted local residents, farmers, and businesses in the areas of Worthington, Williamsburg, Westhampton, Plainfield, Goshen, Cummington, Chesterfield, and Ashfield.
"Keep Farming in the Hilltowns"marked the launch of a grant given to Hilltown CDC by the U.S. Department of Agriculture for sustaining local food organizations. With this new resource at their disposal, residents, farmers, and businesses at the event were encouraged to strategize about how to sustain the local food system and promote the use of local food in their communities. With these strategies in mind, volunteers will then follow up with local businesses and farmers to determine a better infrastructure for the food industry moving forward, using the USDA grant to build upon these ideas.