2013 MACDC Photo Contest Winners
November 2013
John Fitterer
This year, MACDC held a photo contest open to all of it members. The goal was to try and capture a visual representation of the work we do as a field. This year, MACDC staff chose five categories in which our members could submit and enter their images. We received numerous entries and the decision making process was not easy. These images are not only fanastic visual representations of our field's work, but are also wonderful photographs of the amazing people and neighborhoods that make up the communities in which we live and work.
---
Before and After
Description: Before and after pictures of any physical space improvement project.
Winner: HAPHousing
Built in 1901, this Victorian home fell into disrepair. HAPHousing was able to acquire it from the city, renovate it and sell as an affordable property.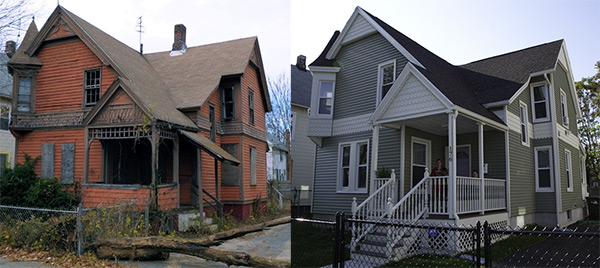 ---
Building Communities
Description: Pictures of community meetings/group activities, such as gardening, street clean ups, demonstrations, etc.
Winner: Nuestra CDC
The photo is of a dance-off at the May 18, 2013 Mural Fest that took place at Bartlett Yard, the future site of Nuestra Comunidad's Bartlett Place. Bartlett Events was designated by the Boston Art Commission as an official temporary public art destination for Summer 2013.
Bartlett Place is an innovative urban mixed-use development that will create a brand new neighborhood bridging Roxbury's bustling Dudley Square and the adjoining historic Fort Hill community. On a site that today is an urban wasteland, the new Bartlett Place will create a vibrant, sustainable mixed-income community.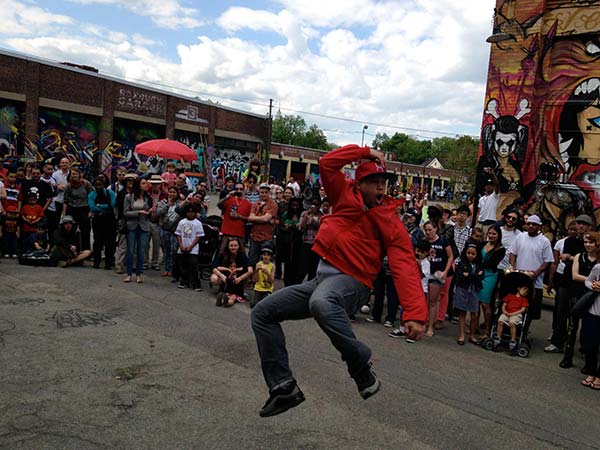 Photo credit: Jeremy Alliger, of Alliger Arts, a partner in the Bartlett Events initiative
---
Community Leaders & Entrepreneurs
Description: Photos of leaders or entrepreneurs in the community
Winner: Somerville CC
This photo was taken by Chinh Bui during the graduation of this year's Leadership Development Institute (LDI) hosted by SCC in April 2013. The photo shows both SCC staff and graduates of the program. Now in its seventh year, LDI has evolved to include an established core curriculum and several supplementary workshops geared to develop strong leaders in our community. We are excited to bring together another group of leaders and give them the skills to make change in Somerville and beyond.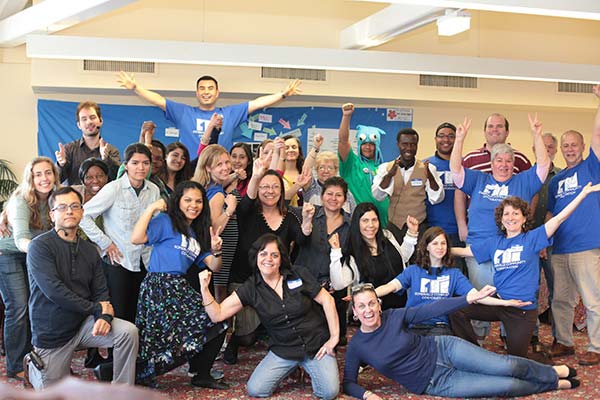 ---
Individuals and Families
Description: Photos of individuals and families working with CDCs
Winner: Community Development Partnership
The man in this picture is a farmer who owns Nestwood Farms, a two acre farm in Truro, MA. He sells his produce at the local Farmers Market in Wellfleet. Businesses we've worked with through our Micro Loan and Technical Assistance Programs participate at this Farmer's Market.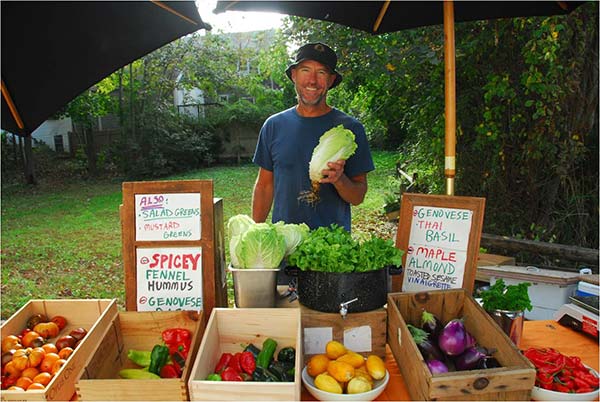 ---
Because of Your Agency
Description: Pictures of a project that defines a CDC's impact
Winner: The Neighborhood Developers
Highland Terrace is located in a former industrial district that has become the city's newest mixed-income neighborhood. Once the site of a brass manufacturer and a dairy, the 53,000 square foot parcel was an eyesore in the heart of this transitioning residential neighborhood. As part of a community planning process in partnership with the City of Chelsea and neighborhood residents, Highland Terrace and the abutting Box District Park were conceived as more compatible uses for the neighborhood. Altogether, the 260 new homes in the Box District have created 384 construction jobs, and the new residents of the neighborhood are supporting an estimated 128 local jobs.