Welcome to MACDC - The Massachusetts Association of Community Development Corporations
At Our Core
MACDC is an association of mission-driven community development organizations dedicated to creating places of opportunity where ALL people can live with dignity while participating in and benefiting from our Commonwealth's economy.
Learn more about: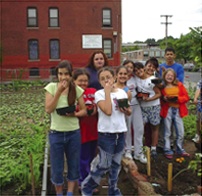 The Community Investment Tax Credit!
​Harvesting Leading Practices is a new grant offered by The Kresge Foundation providing funding for local programs geared towards provided resources and guides for those pursuing creative placemaking in their communities.
Joe Kriesberg and David Bryant recently met with Steve Grossman and his staff from the Initiative for a Competitive Inner City (ICIC) to learn about a two of their programs designed to help small businesses develop, thrive and grow at different stages.
No front page content has been created yet.